Adspect is one of the best traffic filtering services. With Adspect you can detect bots and proxy/VPN traffic.
Sign up for a subscription plan. Save 30% on any subscription plan with our Binom promo code.
Setting up Binom
---
Step 1
First of all go to your Adspect profile and see what your Account ID and API key are: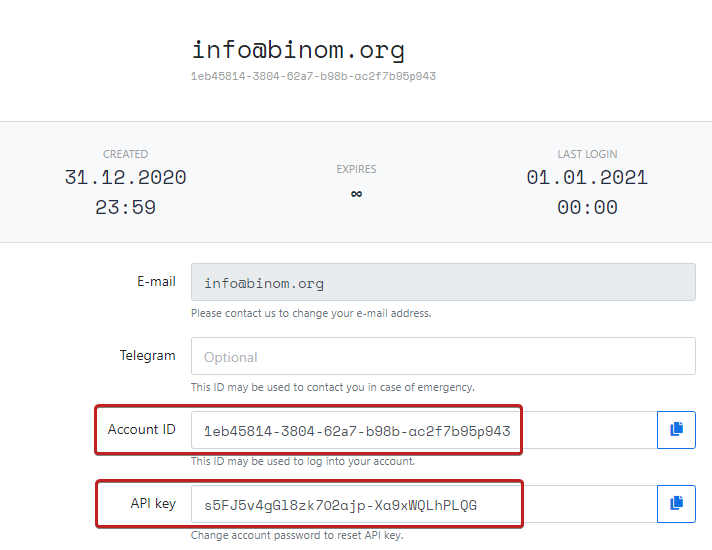 Go to your campaign settings and unroll the Protection menu. Check the Adspect box and click Add account. In a new window appeared specify your Account ID и API key: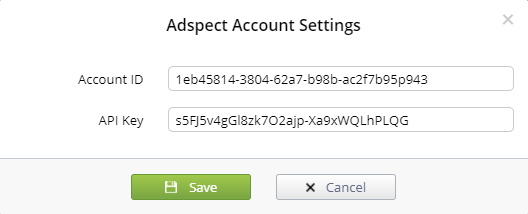 To change the account, go to Binom settings: Settings > API.

Step 2
Create the Bot rule. By using the Bot and NOT Bot rules you can define traffic as you like:



Step 3
When you turn on Adspect your JS Protection code will change, so make sure to update it.



You can also turn on an additional traffic filter to make your bot detection even better. To do so, go to the campaign settings, unroll the Protection menu and check the Use fingerprint box.
Setting up Adspect
---
Adspect has to be installed on the same server with Binom.
Step 1
Connect to the server via SSH:
Connecting to the server

Windows

1. Download Putty

2. Run it, in the Host Name (or IP adress) field enter your server's IP, click Open

3. In the new window click

Yes

4. Enter your login and password (input characters will not be shown on the screen). You can simply copy your password and paste it into Putty by clicking the right mouse button:

Mac OS

1. Open Terminal

2. Execute:


ssh login@IP

login — your login

IP — IP of your server

3. Type

yes

and press

Enter

4. Enter

SSH

password (input characters will not be shown on the screen) and press

Enter
Step 2
Download the latest version of Binom by executing:

wget https://data.binom.org/binom_install.sh -O /root/binom_install.sh
Step 3
Execute:

bash /root/binom_install.sh adspect
Step 4
Type 1 and press Enter. In the end you will see Done!: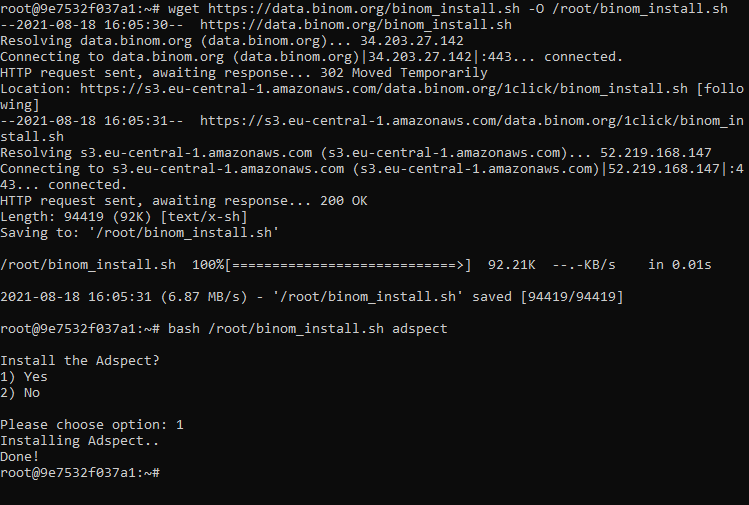 Keep in mind that this will slightly increase the load on the server.