To go to the Monitor, find the Monitor tab in the topmost menu of the tracker (black bar):



You will see information about your current user and its local data:



Here you can also find links to check for update, the status of the license and changelog.
Below the detailed information about your server is displayed, it updates by a separate script every 4 hours:


Here you can find the amount of total and free space on your server, RAM, number of cores/threads, uptime, software installed, etc.
If you do not have this information - most likely you do not have our script installed, please check our FAQ in order to install one.

An important point of the Monitor - the load of the tracker:



It shows how loaded your tracker at the moment.
Load above 80% indicates that you need more powerful server.
Be careful when you use update cost - the load of the tracker can reach 100% but this is not critical. While the update you will see a notification to the right of the main information.

The amount of your traffic you can check on the graph below: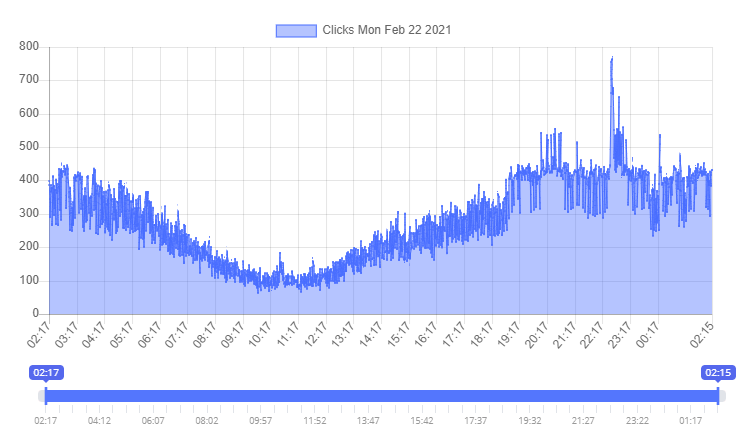 Tracker stores data only for last 24 hours and with the help of the slider from below you can study any interval in more details.
Want to help us improve this documentation page? Create a pull request